New and Used Sprinter Vans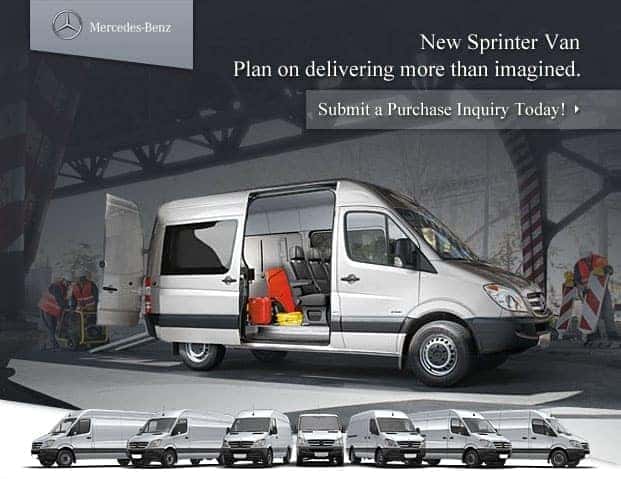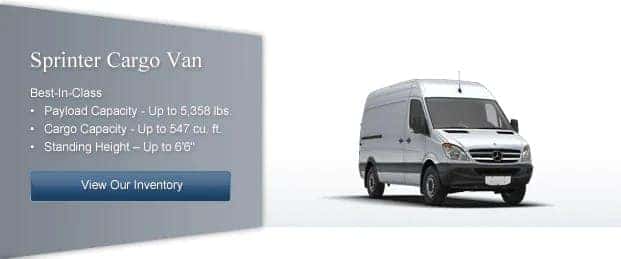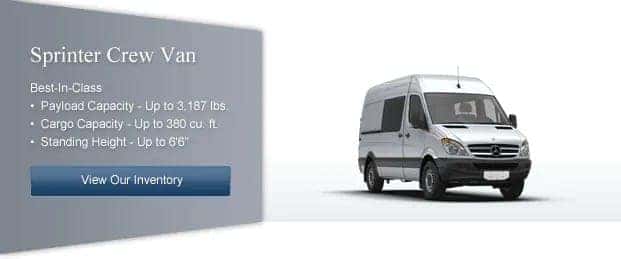 Sprinter commercial vans are available at our Sprinter dealership in Hartford, Connecticut. Combining incredible reliability, fuel efficiency, and capability, the Sprinter van has become the go-to vehicle for business owners looking to get the job done without increasing the overhead of their fleet operations.
We have a wide variety of Sprinter vans for sale in Connecticut, including the Sprinter Cargo van and Sprinter Crew van. There are 10 variants of the Sprinter commercial van available at our Connecticut Sprinter dealership, from the 2500 model with the standard roof and 144-inch wheelbase to the Sprinter 3500 extended roof van. The most capable Sprinter 3500 has a 170-inch wheelbase and is capable of carrying nearly 5,000 pounds of cargo inside thanks to its 547 cubic-feet of cargo space.
Our Sprinter Crew vans are available in a variety of configurations. Choose either a standard or high roof and then pick your wheelbase and cargo bed length, which are available short, long, or extended for maximum cargo volume. With so much variety, it's easy to pick out the perfect Sprinter commercial van for your needs. Check out the entire lineup online or visit our Connecticut Mercedes-Benz dealership to see them first hand.
All of our Sprinter Vans for sale in CT come with a six-cylinder diesel engine that produces 325 pound-feet of torque at just 1,400 rpm, which means ample performance even when fully laden. It also means long service intervals and excellent fuel efficiency that can save you hundreds or even thousands of dollars over the life of the vehicle. Don't settle for second best when you can get a Mercedes-Benz commercial vehicle from our Connecticut Sprinter dealership.
Contact us today for more information!